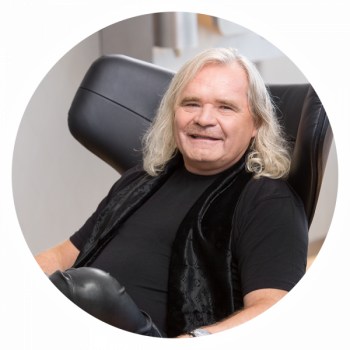 "All over the world, we are working with our partners to bring about long-term improvements for people and the environment, because global thinking is a given for us."
Thomas Sabo, company founder
In the production
As a conscientious, medium-sized company, choosing the right manufacturing partner is hugely important. We only manufacture our products in countries with established industry-compliant employee protection standards and focus on long-term business relationships. We have been working with some of our jewellery suppliers for decades now. Here, regular audits at all manufacturing sites ensure that we are informed about the production conditions and that international ethics standards are being adhered to.
Global thinking – not only with respect to production and material procurement – is a given for us. This includes all employees and business partners of THOMAS SABO.
Our Code of Conduct
The guidelines of our value-oriented Corporate Management (open here) and our Supply Chain Policy (open here) comply with the standards of the international Organization for Economic Cooperation and Development (OECD). We have also defined a Code of Conduct (open here) for all our suppliers. We will not tolerate violations of any kind.
Many of our silver and gold suppliers are already members of the Responsible Jewellery Council (RJC) and certified, or have other equivalent certification.
In addition, we always look for reputable sources throughout the supply chain that are not involved in procurement conflicts and do not violate globally applicable ethical standards. Compliance with the UN Convention on the Rights of the Child is particularly important to us and we expressly oppose child labour.
We review compliance with our guidelines annually and summarise the result in our Due Diligence Report (open here). Concerns can be directed to duediligence@thomassabo.com at any time.
RJC certification
Ethical, environmentally compatible and human rights-compliant corporate governance is very important to us. How is THOMAS SABO jewellery manufactured? Under what ethical and ecologically conditions? That is why we have been a certified member of the Responsible Jewellery Council (RJC) since October 2021. To achieve this certification, all our business practices - from supply chains to our own stores and central operating processes at our headquarters - were successfully reviewed by an independent, external audit in accordance with the standards of the RJC Code of Practices 2019.
THOMAS SABO's RJC certificate can be viewed here.
At the headquarters
THOMAS SABO – as a regional company – has a particular responsibility in Lauf an der Pegnitz. For this reason, when planning our new company headquarters, which were completed in 2016, we created surroundings for our operating processes that are as environmentally-friendly as possible. This includes waste recycling, energy- and water-efficient systems and choosing environmentally-friendly materials such as certified wood and recycled materials. We deploy geothermal energy for the heating and cooling processes for our everyday operations. Rain water is collected via green roof surfaces and reused after being treated in our in-house rainwater recovery facility. Furthermore, we collaborate with regional suppliers and business partners in the areas of building safety and facility management where possible and continually raise environmental protection awareness among all employees at our headquarters as part of our business remit. And our aim is to structure all existing and new processes with an awareness for society and the environment in the future as well.
As an employer
As a regional and international employer, THOMAS SABO offers people of all ages and with all levels of qualification, from all cultural backgrounds, lifestyles and vocational experience career prospects within the company. We employ, train, accompany and support.
> Discover more about THOMAS SABO as an employer