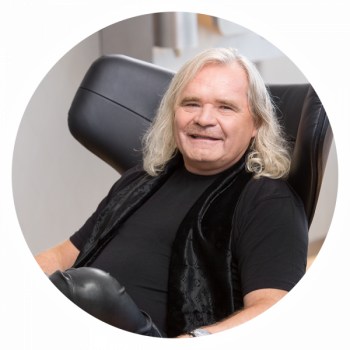 "Within the realms of possibility, we would like to approach our further expansion with a high degree of responsibility vis-à-vis customers and partners, society and the environment. This applies to both the existing markets and the collaboration with new countries."
Thomas Sabo, company founder
In the production
As a conscientious, medium-sized company, choosing the right manufacturing partner is hugely important. We only manufacture our products in countries with established industry-compliant employee protection standards and focus on long-term business relationships. We have been working with some of our jewellery suppliers for decades now. Here, regular audits at all manufacturing sites ensure that we are informed about the production conditions and that international ethics standards are being adhered to.
Thinking globally – and not just in terms of manufacturing and material procurement – is a matter of course for us. For this reason, we collaborate globally with our partners to ensure long-term improvements for man and environment – along the entire value chain and incorporating all THOMAS SABO employees and business partners.
The THOMAS SABO Group is explicitly against child labour. All primary suppliers and partners must guarantee in writing that they do not engage in the commercial exploitation of children and that they adhere to the 'codes of conduct' at their manufacturing sites.
At the headquarters
THOMAS SABO – as a regional company – has a particular responsibility in Lauf an der Pegnitz. For this reason, when planning our new company headquarters, which were completed in 2016, we created surroundings for our operating processes that are as environmentally-friendly as possible. This includes waste recycling, energy- and water-efficient systems and choosing environmentally-friendly materials such as certified wood and recycled materials. We deploy geothermal energy for the heating and cooling processes for our everyday operations. Rain water is collected via green roof surfaces and reused after being treated in our in-house rainwater recovery facility. Furthermore, we collaborate with regional suppliers and business partners in the areas of building safety and facility management where possible and continually raise environmental protection awareness among all employees at our headquarters as part of our business remit. And our aim is to structure all existing and new processes with an awareness for society and the environment in the future as well.
As an employer
As a regional and international employer, THOMAS SABO offers people of all ages and with all levels of qualification, from all cultural backgrounds, lifestyles and vocational experience career prospects within the company. We employ, train, accompany and support.
> Discover more about THOMAS SABO as an employer
As a sports sponsor
Fairness, solidarity and tolerance: the work ethic at THOMAS SABO is characterised by the sporting spirit of the company founder. Full of passion and dynamism, Thomas Sabo drives things forward – pursuing his vision, while keeping his feet firmly on the ground. His enthusiasm for sports is not only underlined by his managerial principles, but also by his concrete, continual commitment. To this end, we have been the main sponsor of the Nuremberg-based ice hockey team – the THOMAS SABO Ice Tigers – since 2009. Just another way in which we can give back a little of what we owe our home region of Central Franconia.

> Discover more about the THOMAS SABO Ice Tigers here.